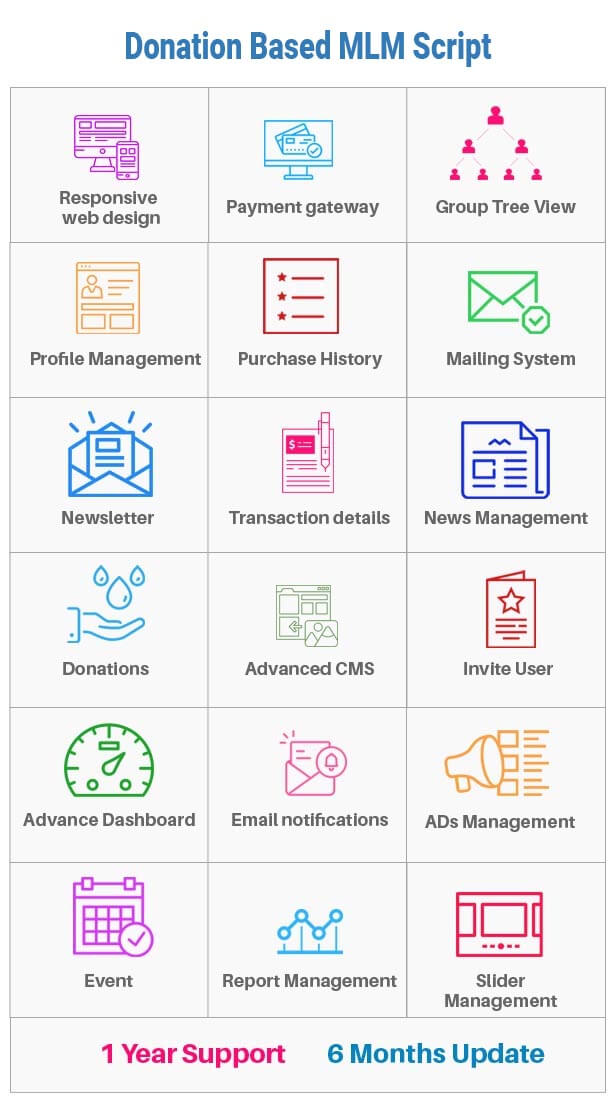 The fundraising concept is reinforced in the online donation crowdfunding business model. Dexterity solution has designed this Crowdfunding script with heaps of features that assist entrepreneurs to run a full-fledged donation based fundraising business in a very short time period.
Needs of Donation Script
With the emergence of readily available donation fundraising solution, this business model is gaining more popularity among potential entrepreneurs. The user-friendly Donation software facilitates promptly establishing an efficient and global standard donation based fundraising business.Crowdfunding software provides businesses, both rapid and specialized opportunities for bringing to life all their entrepreneurial dreams.
Why we developed this Fundraising Software?
By focusing on the growing demand for the online fundraising platform and entrepreneur's needs in establishing such platform, we put forward our exclusively developed Donation script. It is about bringing in your donation fundraising business needs. We took an earnest interest in creating your own niche specific donation based fundraising website, one that you can effectively launch within a few days.
Success trends of Donation Script
Fundraising script is a blessing for donation based social causes and numerous nonprofit institutions. These ventures are gaining donation from a worldwide. This international trend for financial initiative aimed at social benefits is a business model that benefits the entrepreneur and helps them to truly attain success.
Features beyond its original
Dexterity solution developed an excellent crowdfunding platform, one that immediately makes an entrepreneur establish their own donation business for social and personal causes. Our triumph in creating such an exclusive ready-made script has been successful with the assistance from many sites in this industry.