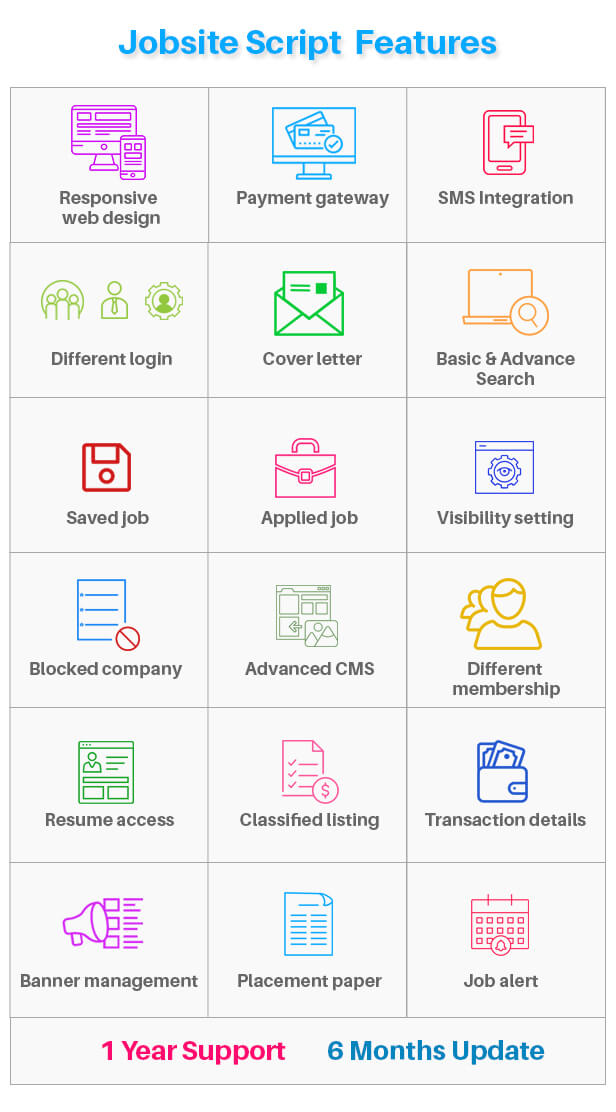 Corporate job site script one of the latest job site script , our PHP Readymade job site script developed in PHP , MySql and Ajax , Once you paid will upload our script within 4 hours , through Job Seekers Software admin you can edit modify and delete all most all the feature , we have a very powerful full admin . if you would like to start Monster Clone Script , times jobs kind of job portal our ready made PHP job site script best script , we sold so far more than 70 scripts. Our Technical team develops best job portal sites and make it yours.
Job Recruitment Software is a browser compatible PHP script that allows you to start your own Corporate job site website quickly and easily, permits you to set up, maintain an extensive and well organized employment directory/archive. PHP Job script is designed from the ground up to be both feature-rich and user-friendly. Visitors can write and submit their resume online, submit their own job reviews.
Administrators can earn revenues through their premium job seekers and job givers, where payments are made through secure gateways. He can also view the list of member services which are categorized by their types, Job Seekers and Employers.
Our Job Site Software and Job Portal Script give additional information to the users like the pages visited, last login, jobs applied.
Professional job site script has two basic modes, job seeker mode and job Provider(admin) mode.
An administrator has full access Manage keywords, Popular location, popular keywords in Crone jobs which fetches the jobs from other job portals and list number of jobs on user side. The administrator has authorization to manage the following site sections like about us, terms and condition, privacy policy.
Job Seekers can search vacancies by location, job category, job title and select the particular website and apply for the job in the respective jobsite.
Our Naukri clone script and Naukri script fetches 80,000 new pages from thousands of corporate career centers, popular job boards, newspapers and major employment sites.