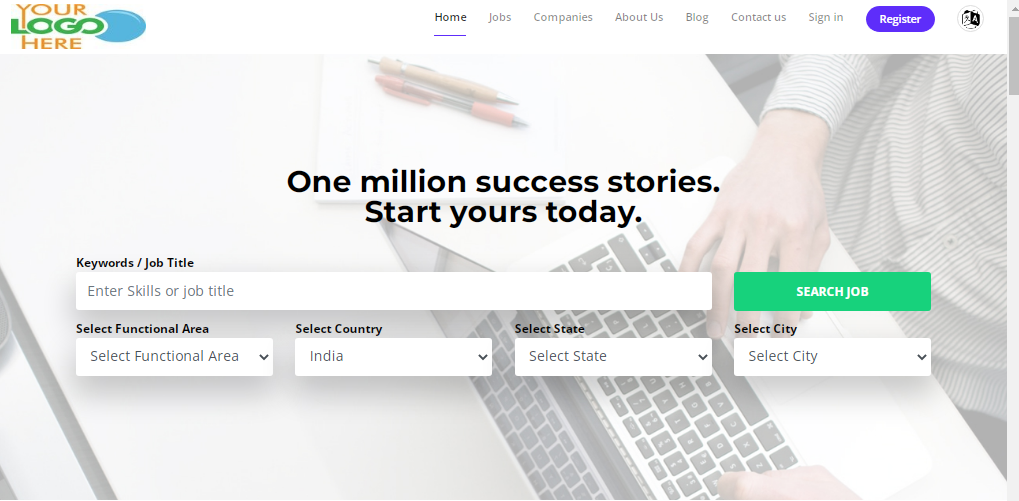 Our Employment Recruitment Script is compatible enough for the search of the job comes with a lot of advanced customized features for the startup with good revenue making business in the marketplace. PHP Seek Jobs Script is a product for running the job portal website which allows the users of job seekers search for their suitable employment opportunities by their updated resume, at the same time recruiters list their vacancy of designation and seek for the outstanding talented person to fill it on the go. Currently, in this emerging rapid growing business physical business in online enlighten your initial step in the industry.
Readymade Jora Open Source is an affordable source of communication gateway between the job seekers and recruiters for their qualified candidates efficiently. We are having the feature of job recruiters in the finding of a new employee based on skills and experience by the filters in the wider market. The candidate and company's information is stored safely in the database which we used is MySql for the storage. By using our Seek Clone Script , translate your site into multiple languages and different payment gateway services easily by customization.
With this Jora Clone Script, a user can enter with registration by their academic profile and area of expertise skill in a resume. The user can find for the recruiters which the designation is fit for them to work can ping them by clicking the interest. In Careerone Script, from the company side, they can register by recruiters by their entire profile of details into the system and post their requirement details also they can download the profiles of users who are already updated in the system can download it and verify it whether it meets their industrial designated profile or not.
Careerone Clone Script has featured admin panel manages statistics of both the users and companies in it rich dashboard that manages different configure settings of a job listing, content management, add or remove content or page. Seek Script has excellent revenue options paid membership plan, banner links and text ads and Google AdSense. Our professional Jora Script has attractive themes layout for the vision which pages of content can be easily customized edit in the admin panel. We are the large-scale PHP Job Script Provider in development of custom job script which will surely fulfill your needs by user-friendly support team from our side by 3 months technical support and brand free product.